This Blog is mainly about creative writing,writing competitions, writing contests, poetry contests,poetry competitions, writing quotes and other useful writing information. I will, when I find them, post information on writers' workshops, tutorials and other creative links. I hope you enjoy! You may buy books in the corner Book Store safe in the knowledge you have all the protection of Amazon.Please pass on URL to any writer friends.
Friday, 9 May 2014
A writer is working when he's staring out of the window. ~Burton Rascoe
  poetry london prize The Poetry London Prize is a major, internationally renowned award for a single outstanding poem. Entries are open fro...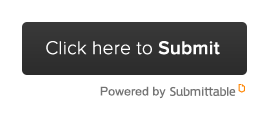 Born in 2017, the Society of Spanish Researchers invites talented and original writers to write a 100-word blurb for a hypothetical novel. T...

On the theme of  'Gardens' Until the end of July, we're looking for short stories on a theme of 'gardens': "Private...

First Prize €500 Second Prize €600 Third Prize €1,000 Liberties Press, in conjunction with Irish Pensions & Finance, are del...