This Blog is mainly about creative writing,writing competitions, writing contests, poetry contests,poetry competitions, writing quotes and other useful writing information. I will, when I find them, post information on writers' workshops, tutorials and other creative links. I hope you enjoy! You may buy books in the corner Book Store safe in the knowledge you have all the protection of Amazon.Please pass on URL to any writer friends.
Wednesday, 28 May 2014
Writers invited to apply for the annual John E. Nance Writer-in-Residence - Deadline June 2, 2014 USA only
Columbus, Ohio: Writers are invited to apply for the annual John E. Nance Writer-in-Residence of four weeks housed in a two-bedroom apartment in the boyhood home of author and New Yorker cartoonist James Thurber. It is designed to provide a writer with the gift of time to develop a work in progress. The resident will receive a stipend of $4000, and will be available for at least three community outreach opportunities such as readings and teaching writing classes offered by Thurber House. For the current application round, the work may be fiction, or creative non-fiction including memoir. The applicant must be a U.S. citizen and over 18 years of age. Applicants must have had a book published by a traditional publisher within the last three years and have another work under contract or in progress. Apply by June 2, 2014.
  poetry london prize The Poetry London Prize is a major, internationally renowned award for a single outstanding poem. Entries are open fro...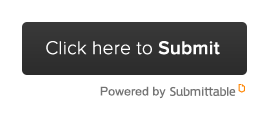 Born in 2017, the Society of Spanish Researchers invites talented and original writers to write a 100-word blurb for a hypothetical novel. T...

On the theme of  'Gardens' Until the end of July, we're looking for short stories on a theme of 'gardens': "Private...

First Prize €500 Second Prize €600 Third Prize €1,000 Liberties Press, in conjunction with Irish Pensions & Finance, are del...