Our 6th Annual Dialogue Only Contest will open on June 1st, 2014. Please follow our
Contest blog
for further updates. Also be sure to read our
Dialogue Writing Tips
before submitting your entry.
6th Annual Dialogue Only Rules and Guidelines (Updated April 24, 2014)
The Rules: Compose a short story entirely of dialogue. You may use as many characters as you want. Your entry must be under 2000 words. Your entry does not have to follow standard rules for writing dialogue. Your entry cannot use any narration (this includes tag lines such as he said, she said, etc.). These are the only rules. Manipulate them however you see fit. Check out past winners and read our
tips for writing good dialogue
before submitting your entry.
The Winner: The winning entry will be the story that most effectively uses dialogue to deliver a powerful and engaging story.
Judges: All finalists will be chosen by the Staff of Bartleby Snopes. Five finalists will be submitted to the final round of voting. The order of winners will be determined by the staff of Bartleby Snopes and our two guest judges. This year we are pleased to have last year's winner Ronald Friedman and author
Ben Tanzer
(Orphans and Lost in Space) as our guest judges. All decisions regarding contest winners are final.
Prizes: A minimum of $500 will be awarded, with at least $300 going to the grand prize winner. Our five finalists will also appear in Issue 13 of the magazine due out in January 2015. Last year we awarded $945 in prize money. For every entry over 50, an additional $5 will be added to the total prize money.
2014 Prize Structure:
1st Prize: $300 minimum + $3 for every entry over 50
2nd Prize: $100 minimum + $1 for every entry over 50
3rd Prize: $50 minimum + $1 for every two entries over 50
4th Prize: $30 minimum + $1 for every 4 entries over 50
5th Prize: $20 minimum + $1 for every 4 entries over 50
Entry Fee: $10 for unlimited entries (only one entry allowed at a time; see Response/Notification section for more details). Entry fee is due at time of submission and will be collected through Submittable.
How Entry Fees Are Used: The entry fees are used to fund the prize money and pay for contest advertisements/maintenance. $1 from each entry pays for required processing fees. Other than this processing fee, all entry fees are used directly for the purpose of the contest. No editors receive any portion of the entry fees. Any excess funds will be used to provide contributor copies of Issue 13 to the winners.
Deadline: All initial submissions must be received by September 15th. Winners will be announced by October 19th.
Response/Notification: Our contest runs with a rolling rejection process. We will always keep our five favorite stories. You will be notified immediately if your story falls out of the top 5, and you will have the opportunity to resubmit. There is no extra cost for subsequent submissions, but you may only submit one story at a time. September 30th is the final day for resubmissions.
Rights: All rights revert back to the author after publication.
Submission Guidelines: All entries should be submitted between June 1st, 2014 and September 15th, 2014 using our Submittable page. Your name, contact information, and word count should appear in a brief cover letter. The title of your document should be the same as the title of your story. All submissions are read blind. Please do not send a bio or include any contact information in your document.
No simultaneous submissions or previously published stories are allowed. If your story is discovered to be simultaneously submitted or previously published, you will become ineligible from competition in the contest and your entry fee will be forfeited.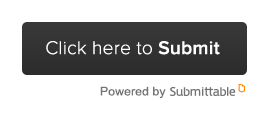 By submitting, you are stating that you are the sole author of the work and that your submission has not been published before. Work posted on blogs, message boards, personal websites, etc. all is considered previously published material. By submitting you are also agreeing to all contest rules.
For regular submissions, please see our
Submission Guidelines page
.