Prole Laureate 2015
We are now accepting entries for our annual poetry writing competition.
Prizes:
The winner will receive £200 and publication in Prole 16, due out in April 2015.
There are two runners up prizes of £50 each and possible publication in Prole 16.
The winner and runners up will be showcased here on our website.
Prizes are paid by PayPal.
Judge: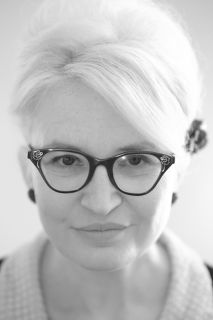 We are very lucky to have Helen Ivory as our judge this year. Helen is a poet and artist. Her fourth Bloodaxe Books collection is Waiting for Bluebeard (May 2013) She has co-edited with George Szirtes In Their Own Words: Contemporary Poets on their Poetry Salt 2012. She teaches for the Arvon Foundation, The Poetry School and mentors for the Poetry Society. She edits the webzine Ink Sweat and Tears
http://www.inksweatandtears.co.uk/
and is tutor and Course Director for the new UEA/Writers Centre Norwich creative writing programmes, which launches in 2015.
Time Scale:
We will receive entries from September 20th 2014 until January 31st 2015.
Winners will be announced in Prole 16, published in April 2015, and simultaneously here on our website.
Details:
We are completely open on form, style, length and genre. As always at Prole, we look for work that epitomises our philosophy: to make writing engaging, accessible, entertaining and challenging. Quality is all.
All work must be the original work of the submitting author and be previously unpublished. (If your poem has been up on a personal blog or similar, it's fine to submit, so long as it is removed first.)
Fees:
£3.00 for first entry, £2.00 for subsequent entries.
How to enter:
Here from our website and by e-mail - preferred - or by mail.
By e-mail:
Make the correct payment using PayPal. (below)
Email your entry, including the text and PayPal transaction number within the body of the email, to:
poetrycompetition@prolebooks.co.uk
Please include the poem in the body of the email and quote your PayPal transaction number. You do not need a PayPal account to do this.
Choose number of entries
By post:
Make a cheque (GBP only, please) payable to
P Robertson for the correct amount and mail along with entry to:

Brett Evans

15 Maes-y-Dre

Abergele

Conwy

LL22 7HW