The S.D. Harvey Short Story Award is an annual competition organised by the Australian Crime Writers Association (ACWA). It is part of the prestigious Ned Kelly Awards, celebrating the very best in Australian crime writing.

From 2015, Kill Your Darlings is thrilled to be partnering with the ACWA to publish the winner of the S.D. Harvey Short Story Award in our spring edition, as well as award a cash prize of $1000.

The award is named after the late writer, journalist and producer Sandra Harvey, who along with her partner in crime writing, Lindsay Simpson, blazed a trail not only for investigative true crime writing in Australia, but also for women writers in the industry.

The S.D. Harvey Short Story Award is open for submissions from 16 February to 16 June 2015.

Submission Guidelines
Entries can be submitted by published and unpublished writers and can be either fiction or non-fiction stories.
Multiple entries are accepted.
Submissions must be the author's original work and previously unpublished.
The author must be an Australian by birth or citizenship; OR the author's principal residence must be in Australia.
An entry fee of $10 applies to each individual submission.
Stories must be between 2000 and 4000 words in length.
The broadest definition of the crime story will be considered eligible, but should include one or more elements that are normally associated with the genre, i.e. suspense, intrigue, mystery, conflict, crime, punishment or investigation.

A shortlist will be announced at the start of August 2015, and shortlisted writers will be notified prior to the announcement.

The winner will be presented with his or her award at the Ned Kelly Awards ceremony.

Submitting Entries

2015 Award submissions must be received by June 15, 2015.
The entry fee is $10 per submission.
Entries must be submitted online here and must adhere to the submission guidelines.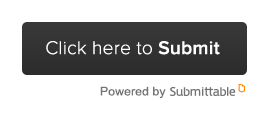 For any questions about the award, please email nedkellyawards@austcrimewriters.com.

For any technical questions or issues with submitting short stories, please emailinfo@killyourdarlingsjournal.com.