This Blog is mainly about creative writing,writing competitions, writing contests, poetry contests,poetry competitions, writing quotes and other useful writing information. I will, when I find them, post information on writers' workshops, tutorials and other creative links. I hope you enjoy! You may buy books in the corner Book Store safe in the knowledge you have all the protection of Amazon.Please pass on URL to any writer friends.
Wednesday, 23 December 2015
Exciting New Crime Writer.
LEE CHILD SAYS DESMOND J. DOHERTY IS ONE TO WATCH
CHECK OUT HIS NEW CRIME NOVEL
HERE.
Your self-published book can win up to $1,500 plus expert marketing services. See more past winners and remarks from our judges in our cont...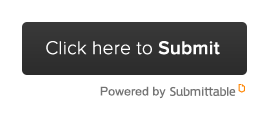 . F I R S T  P R I Z E              £500 + publication S E C O N D P R I Z E £100 + publication T H I R D P R I Z E Place on...

The 2017 Manchester Writing Competition will be open to entries in February 2017. To be notified when the competition launches, please join ...