Each year, Boston Review runs competitions in poetry and fiction. We also partner with the Unterberg Poetry Center/92nd Street Y to publish the winner of the annual "Discovery"/Boston Review poetry contest. We now accept online submissions exclusively through
Submittable
: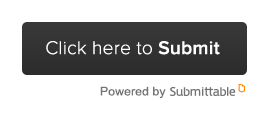 Online submissions are strongly encouraged; contestants also may submit entries via postal mail, but will not receive acknowledgement of successful submission. Email submissions are not accepted.
Our old submission system, in which you can check the status of submissions made prior to 2016, is currently down for repair but will be back up soon. Please check back in a couple weeks. However, it will no longer accept new submissions. If you have an active submission there, there is no need to resubmit it; we are still reviewing submissions there.
All contest entry payments are non-refundable and previously published work may not be submitted to any contest. All winners are announced publicly and informed prior to that announcement. Please do not contact us to ask whether you have won a contest.
Complete instructions for submission to all contests follow.
Poetry Contest, Boston Review
PO Box 425786
Cambridge, MA 02142